Rise and shine with financing from Alabama Ag Credit. Whether you're just starting out or expanding your operation, we have the expertise in agriculture and rural financing to help you succeed.
Because the future of American agriculture depends on a new generation of ag producers, we offer a program with flexible underwriting to accommodate the unique needs of young, beginning, and small (YBS) farmers.
Our New Generation Loan Program makes our agricultural loans and land loans available to creditworthy YBS applicants. This program is designed to encourage lifelong lending relationships. In fact, most of our borrowers fall under one or more YBS categories.
New Generation financing is available for:
Land purchases, improvements, and refinancing
Agricultural production expenses
Livestock purchases and expenses
New and used equipment
To learn more about our New Generation Loan Program, including requirements and limitations, please contact the Alabama Ag Credit location near you.


Eligibility
The New Generation Loan Program is open to farmers, ranchers, and producers or harvesters of aquatic products who meet YBS criteria:


Young: Age 35 or younger
Beginning: One who has assumed the control and risk of an agricultural operation for 10 years or less
Small: Less than $250,000 in gross annual farm sales

The borrower must be the farm's or property's sole owner/operator.


Alabama Cooperative Extension Resources
Available at the touch of a finger, the Farming Basics app from Alabama Extension is a science- and research-based information gateway for small and beginning farmers. The app will serve as a pocket guide to help growers answer everyday questions in the field.
There are also several learning videos for beginning farmers on the Alabama Cooperative Extension's YouTube Channel Beginning Farm Project.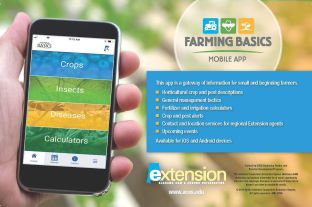 Sponsorship and Donations
Alabama Ag Credit is committed to supporting the state's new generation of producers. Whether it's a 4H member buying a show heifer for a foundation herd, a young person taking over the family farm, or an older couple investing in a new ag venture, we applaud their efforts. We sponsor or donate to numerous organizations that help educate young and beginning farmers. Some of these organizations include:
4H
FFA
Alabama Council of Cooperatives
Farm Credit System Foundation
Farm-City Week programs
Agriculture trade shows and commodity tours
Alabama Agriculture and Forestry LEADERS Program
Alabama Agribusiness Council
Alabama Young and Adult Farmers
For more information on Sponsorships and Donations, contact:
Amber.Pratt@AlabamaAgCredit.com