Ensuring A Bright Future For The Next Generation
Alabama Ag Credit supports continuing education through our scholarship program offered to children or grandchildren of active Alabama Ag Credit members. Students must be pursuing a certificate, associate's degree, or bachelor's degree at an accredited college, university, or technical/vocational institution in the United States.
Alabama Ag Credit will award ten $1,000 scholarships for the 2024 academic year, the applications will open in late November.
The 2023 scholarship recipients are: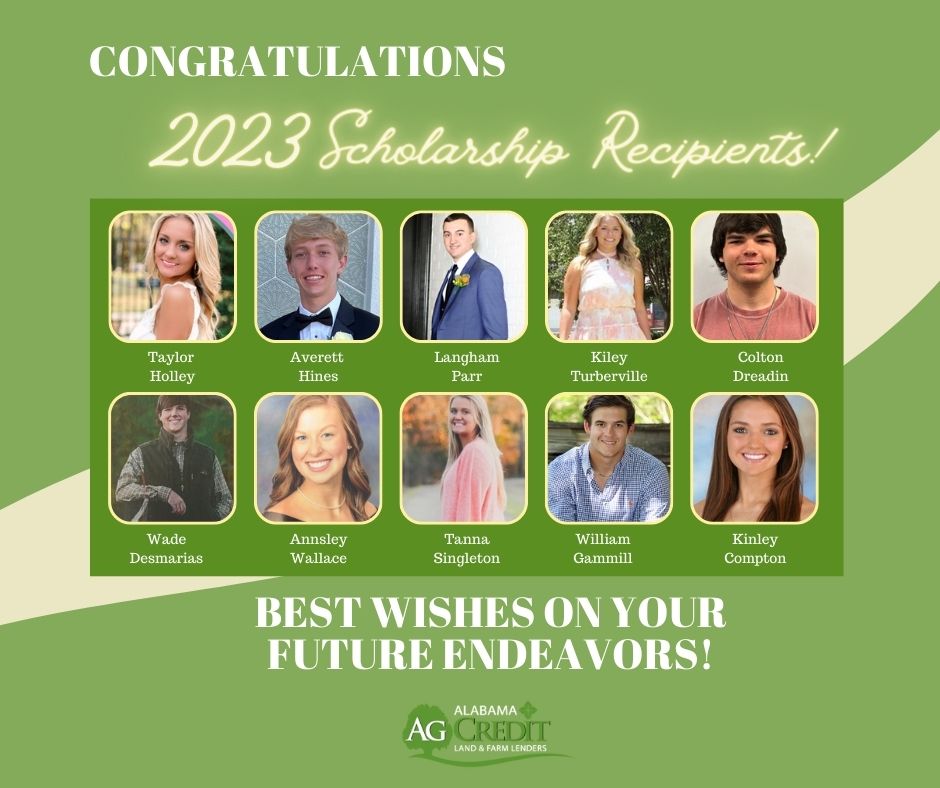 ---
Additional Scholarship Opportunities
Alabama Ag Credit also provides funds for additional scholarships for any student who plans to study for a career in agriculture. Those scholarships are not limited to those who have had a previous relationship with Alabama Ag Credit. To apply, contact the financial aid offices who manage the selection of these scholarships at Auburn University or Tuskegee University, the two land grant universities in our service territory.

Questions may be directed to the scholarship coordinator at Scholarships@AlabamaAgCredit.com