Outside Director Named to Board
The Alabama Ag Credit board of directors has named Roman McLeod as an additional outside director. McLeod has 24 years of experience in the financial industry and currently serves as the director of the Office of Cash Management at Auburn University. During the June board meeting, the board elected McLeod to the board, which returns the board back to 9 members following the departure of retired CPA, Ken Love in April.
"During our 2-year search to find qualified candidates to replace Mr. Love, Roman McLeod was one of the individuals we considered for board membership due to his financial expertise," said AAC board chairman Larry Gibson. "While we selected Richard Stabler, a CPA, to fill that particular role, we believe we will benefit from the expertise of Mr. McLeod and are excited to have him join our board."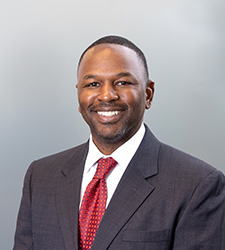 In accordance with the bylaws of the financial cooperative and federal regulations, the board of directors is comprised of nine members, of which six are elected directly by the stockholders of the cooperative. McLeod is one of three board-appointed directors and will serve a 3-year term. He holds a bachelor's degree in business from the University of North Alabama and resides in Pike Road, Alabama.