Wedding Bells and Shotgun Shells
Shotguns and weddings sound like an ominous start to any union. But in the rolling hills of east-central Alabama, Auburn Oaks Farm has blended the two for a happy marriage. This 600-acre property, once owned by the famed Auburn University football coach Pat Dye now belongs to Mike Rabren and his family. With the help of Alabama Ag Credit, the Rabrens are uniting outdoor sports with a pristine event venue. And it's a match made in Southern heaven.
Shotgun Start
Mike and his wife, Tina, purchased Auburn Oaks Farm in March 2018. Newly retired from operating his own general contracting company, Mike was looking for a new venture suited to his outdoor interests. He also wanted to develop something to bring friends and families together. To make it happen, he got his family involved. Oldest daughter, Ali, was brought in to manage day-to-day operations. And son, Austin, and youngest daughter, Star, both provide seasonal help. "My dad grew up in construction and hunting. It's in his blood," says Ali, the events and marketing manager for Auburn Oaks Farm. "He's always had a passion for hunting. Building this property gave him a chance to focus on his passions of building something new and spending time outdoors." a sporting clay course. To get started, Mike used his previous experience. "I built another shooting venue in a different part of the state," says Mike. "It gave me some ideas that we decided to expand on. "We built a 12-station sporting clay course, an elevated five-man woodland stand that emulates trap and wing shooting, and another five-man stand over water that simulates waterfowl hunting."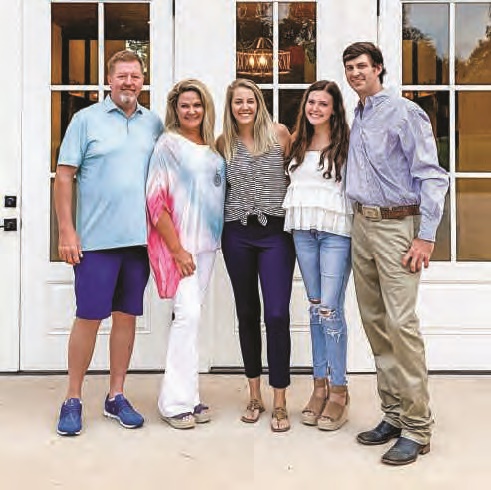 Golf With a Gun
With its multiple courses, spending a day at Auburn Oaks Farm is a lot like going to the golf course. But you bring a different kind of irons.
"It's a first-class operation," says Ryan Hamm, relationship manager for Alabama Ag Credit's Opelika branch. "The Rabrens didn't cut any corners. They provide topnotch service from booking your 'tee time' to picking up your cart." And at Auburn Oaks Farm, you don't ride around in a standard golf cart — you get a Polaris Ranger that seats six. "The courses change periodically," says Hamm. "They're challenging, but easy enough to manage so you don't get frustrated. It's a great way to spend some time outdoors with friends and family."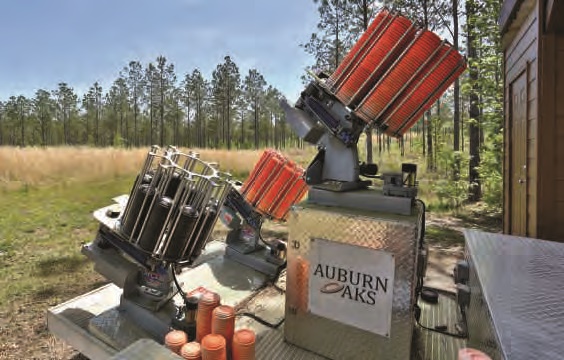 Clays, Wings, and Climate-Smart Practices
Auburn Oaks offers first-rate bird hunts too.
"We provide guided quail hunts and continental pheasant shoots that accommodate up to 24 hunters," says Ali. "Both are great ways for family, friends and businesses to get together and enjoy outdoor fun." With game plots, longleaf pines, hardwood trees, and multiple ponds stocked with bass and brim, the staff at Auburn Oaks is also committed to eco-friendly practices. The team works to carefully preserve the natural habitat for its birds and fish while monitoring their population. "The property is highly managed for wild game — including prescribed burning and year-round planting and feeding — to maintain the wildlife habitat," says Ali.
Social Events, Too
There's more than guns and ammo at Auburn Oaks. One year after buying the property, the Rabrens added a 10,000-square-foot clubhouse and started hosting weddings and events. "The natural landscape creates a beautiful setting for any event," says Ali. "While the green space overlooking one of the ponds has hosted many weddings, the clubhouse offers an indoor space for weddings, rehearsal dinners, receptions, and community and corporate events."
Clubhouse construction wrapped up in April 2019. That same month, Auburn Oaks hosted its first wedding, with 30 more events that year. The COVID-19 pandemic slowed things down in early 2020. But the calendar soon filled up. "We hosted a wedding every weekend from June through December," says Ali. "Things have stayed just as busy in 2021. And we started booking into 2022 by March this year."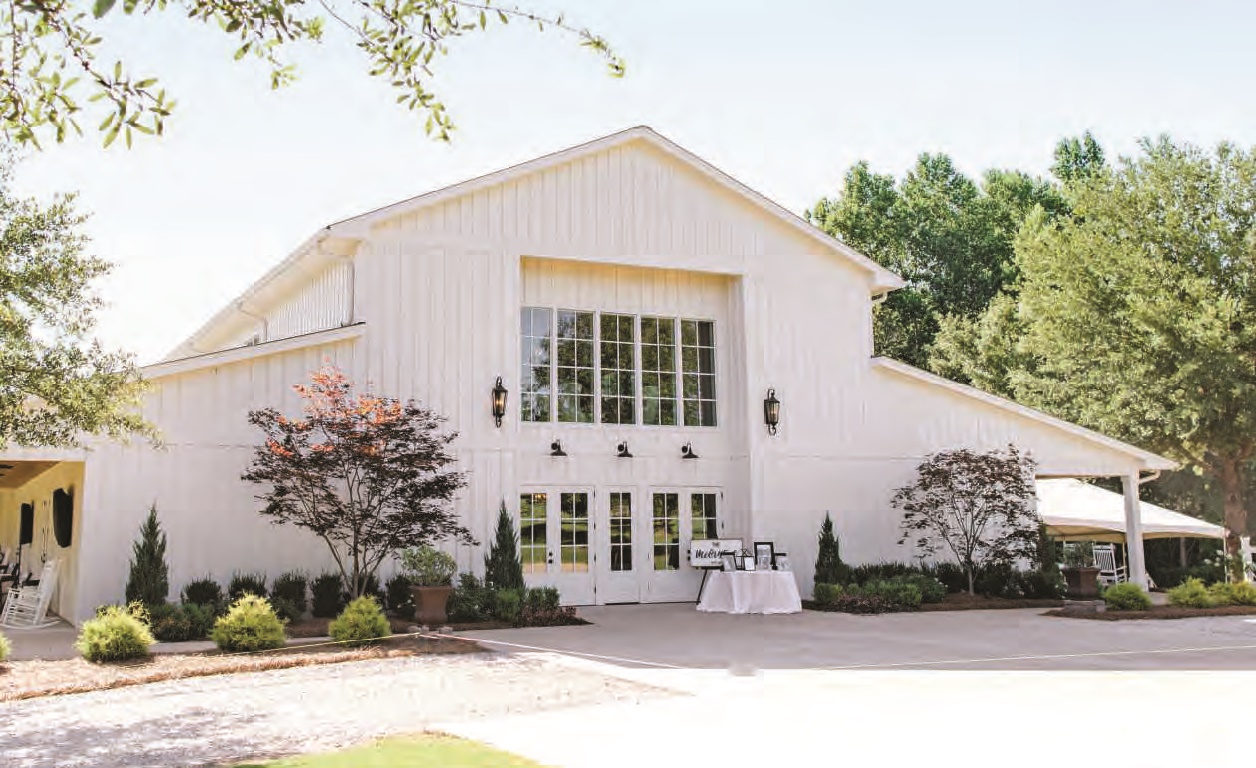 Lender and Partner
The new Auburn Oaks clubhouse was made possible with the help of Alabama Ag Credit, which is more than their lender. Alabama Ag is also a customer, having hosted events at the new facility. "I always look forward to visiting Auburn Oaks," says Hamm. "Mike and his family have made some amazing improvements to their property. They've really enhanced that part of the county." It's a business relationship built on mutual appreciation. "We've known Ryan for several years," says Mike. "I appreciate how Ryan and everyone at Alabama Ag Credit have helped us make Auburn Oaks Farm a place where people can come together and make new memories while enjoying the outdoors."