Alabama Ag Credit awarded 10 - $1,000 scholarships to students pursuing a certificate, associate's degree, or bachelor's degree at any accredited college, university, or technical/vocational institution in the United States in 2022. Unlike many scholarship programs, applications were accepted not only for those looking to attend a four or two-year college but also for those attending a technical school or vocational school. To qualify, students had to be graduating seniors and have parents or grandparents who are customers of Alabama Ag Credit.
Congratulations to our 2022 scholarship winners:
Gracen McHugh Bridges
George Hunter Cochran III
Richard Birch Cochran
Margaret Wells Holladay
Steven Black Hughes
Donald Means Jr
Shelby Grace Oglesby
Julia Irene Ramsay
Jordyn McKailey Thornton
Mary Grace Watson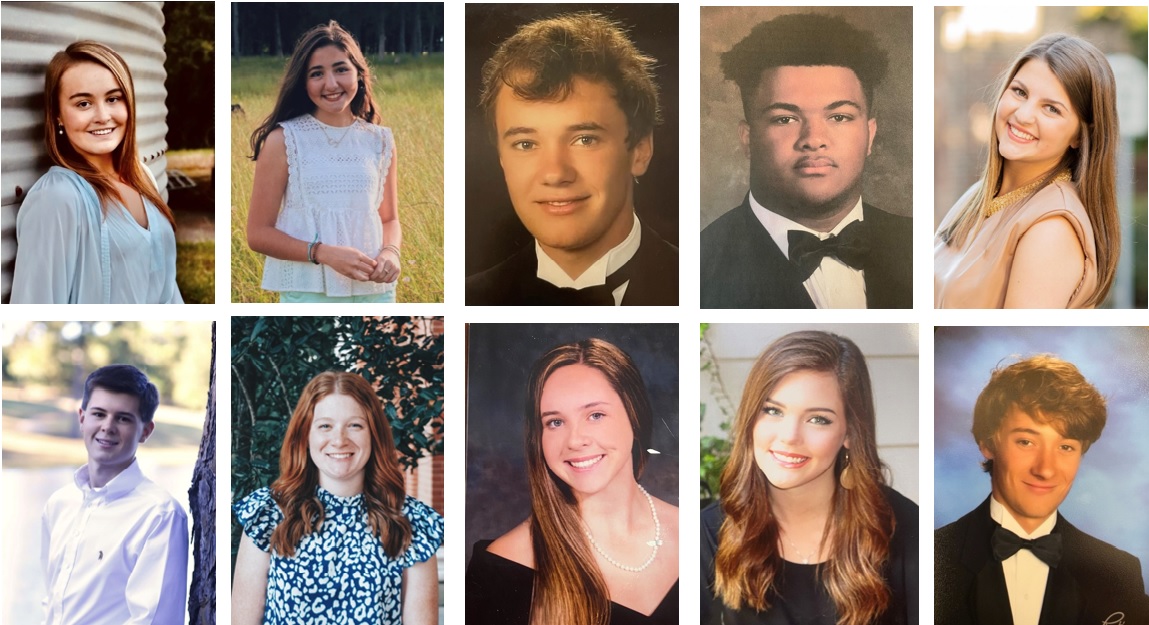 Along with direct scholarships to students who are children of borrowers, Alabama Ag Credit also gives scholarships to the two land grant universities in its territory, which include Auburn University & Tuskegee University.