Lucky Day for Some South Alabama Residents
We are returning $12.1 million in cash, over half of our 2021 profits, to the Alabama farmers and rural property owners who work with us. This amount is equal to a full percent of the interest our customers paid in 2021. As customers of our financial cooperative, they aren't just borrowers — they are members, and when the co-op does well, so do they.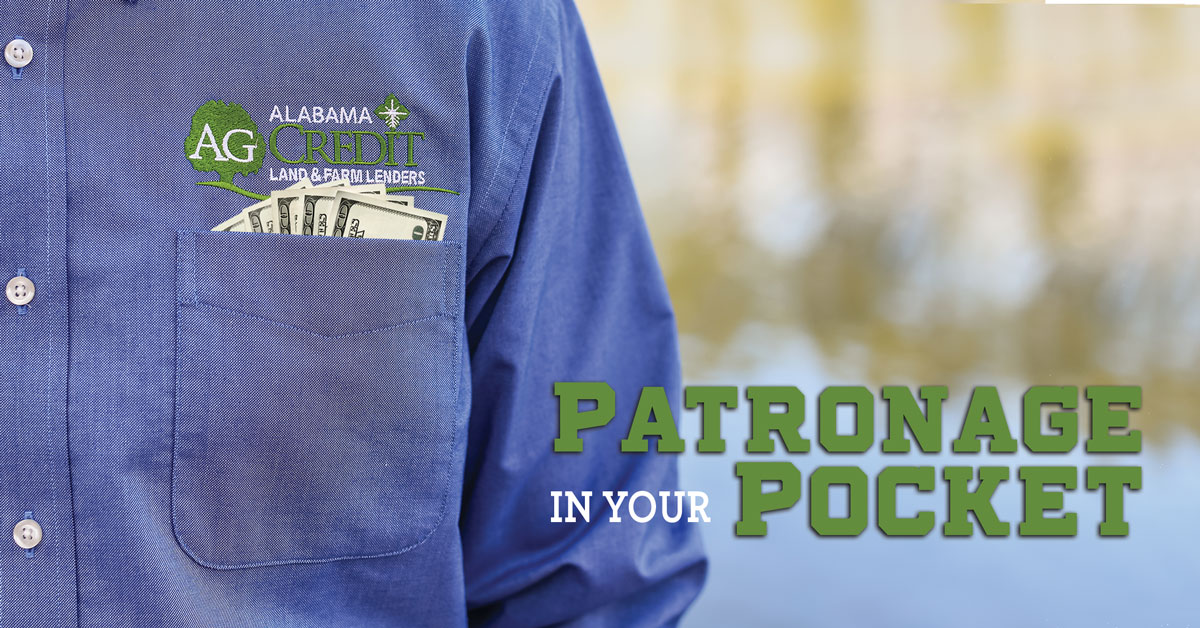 "This would not be possible without the help of our staff and the success of our members," said Larry Gibson, board chairman. "As we continue this journey in 2022, we look forward to not only being a lender for Alabama's agricultural producers and rural community members, but also a partner."

Many of our board of directors are farmers themselves and have a deep understanding of the challenges our members face each day. In carefully managing the institution's safety and soundness, board members also determine how best to distribute the association's net income each year, including approving the cash patronage amount. Distributed today, March 17th, these cash payments go directly to their members who primarily live in Alabama's lower 40 counties. Since 2006, we have returned profits to our members, equalling over $109 million. That reaches beyond the members and into the communities and economies where that money circulates.