Supporting Sweet Grown Alabama
We have continued our financial support of Sweet Grown Alabama with a $10,000 supporter sponsorship for the 2021-2022 fiscal year.
We were one of the first companies to join Sweet Grown Alabama as a founding member when the non-profit began.
"Alabama Ag Credit has been a valued partner since the launch of Sweet Grown Alabama," said program Director Ellie Watson. "Their continued support demonstrates the value Alabama Ag Credit places on local agriculture, and we are thrilled to work with them this year."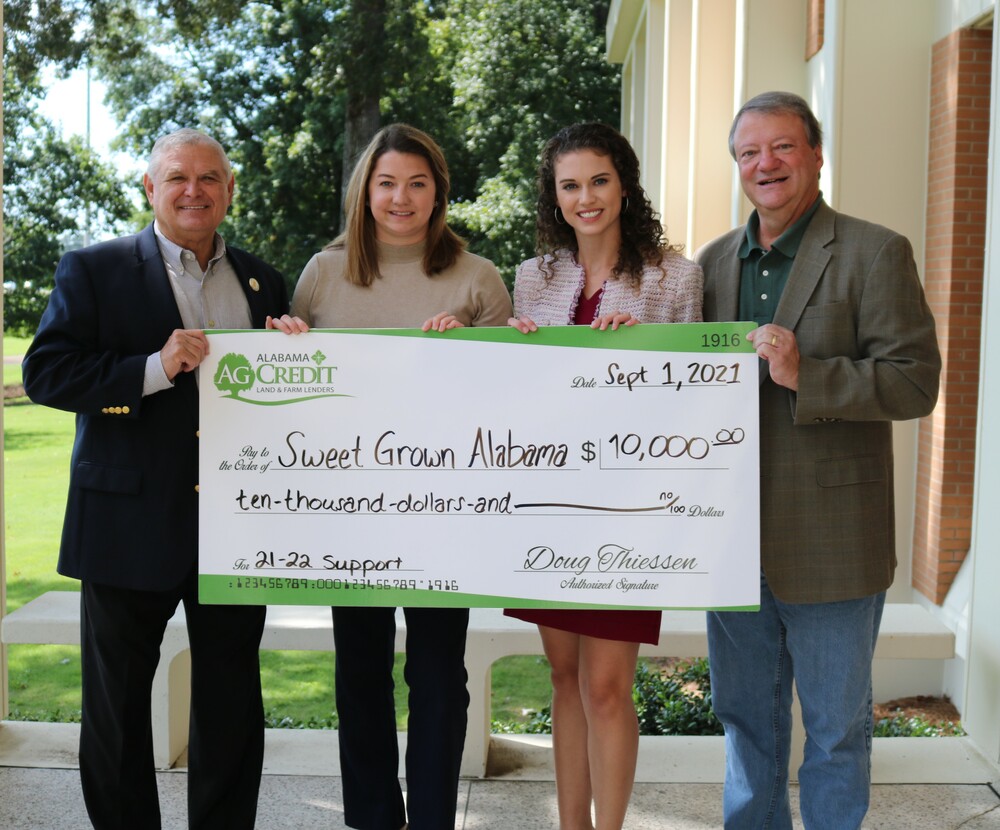 Alabama Ag Credit's financial support will help Sweet Grown Alabama continue to connect Alabama farmers and families. Funds will be utilized to encourage purchasing of locally grown products through traditional and digital marketing. Consumers can search for a variety of locally grown products at www.SweetGrownAlabama.org.
"Sweet Grown Alabama supports producers throughout our state, which directly ties to our mission to serve our state's farmers," said Alabama Ag Credit CEO Doug Thiessen. "The program's objective is to connect farmers with consumers, and we are proud to support that initiative that benefits us all."
Sweet Grown Alabama is a non-profit foundation that connects consumers to locally grown products. Participating members display the Sweet Grown Alabama logo. To learn more, visitwww.SweetGrownAlabama.org