Scholarship Recipients Selected
This year, we received a large number of exceptional applicants for our 2021 scholarship application. The scholarship program is open to Alabama Ag Credit borrowers' children and grandchildren attending an institution of higher education. Narrowing down a large applicant pool is challenging, especially when it is composed of so many highly qualified candidates.
Through the selection process, the following ten students rose above through their involvement, academics, references, and essay submissions. Each student will receive $1,000 towards furthering their education in the Fall of 2021.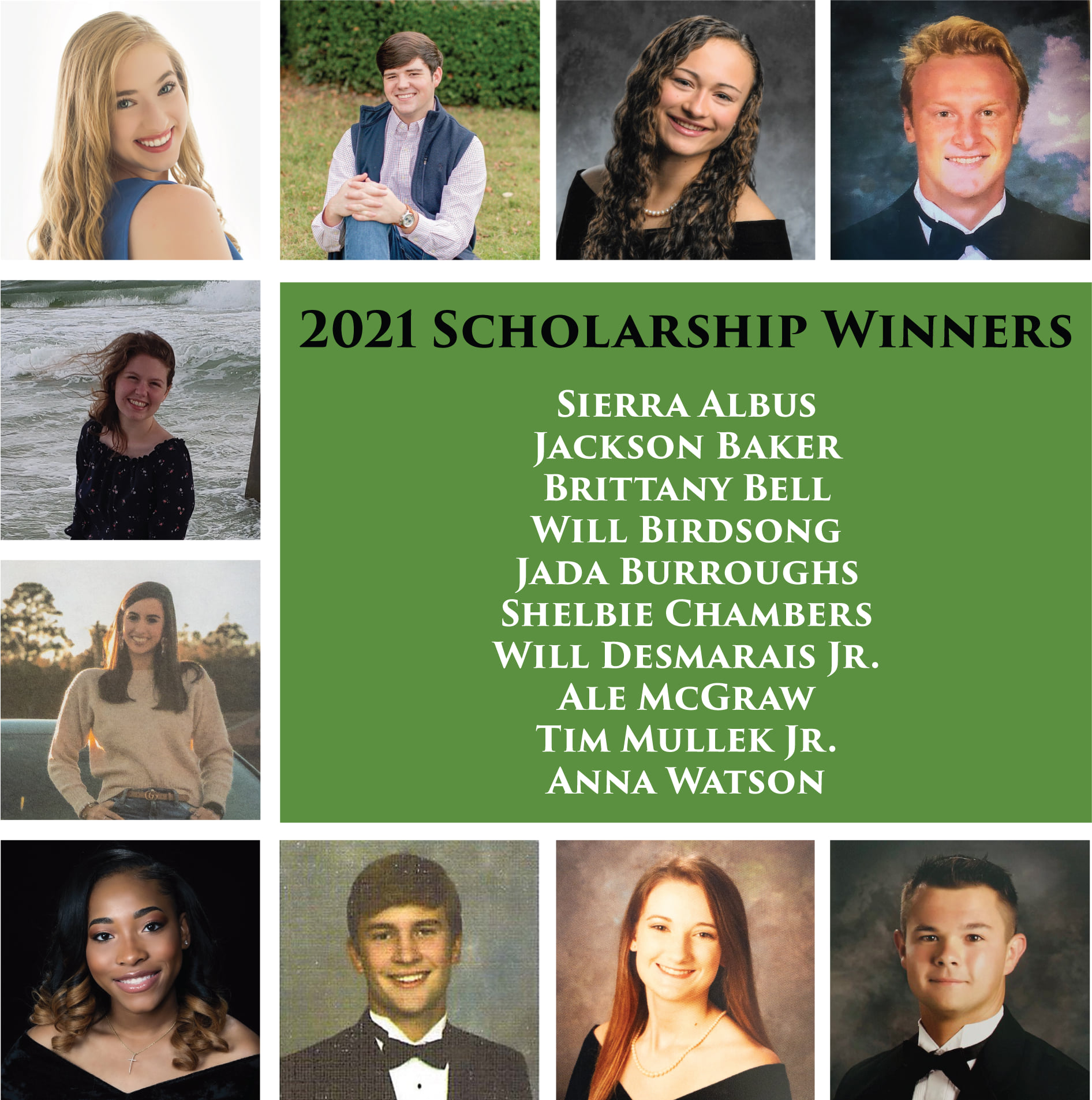 | Student Name | Attending |
| --- | --- |
| Sierra Albus | University of North Alabama |
| Jackson Baker | University of Alabama |
| Brittany Bell | Mississippi State |
| Will Birdsong | Enterprise Community College |
| Jada Burroughs | University of Alabama |
| Shelbie Chambers | University of Alabama |
| Will Desmarais Jr. | Auburn University |
| Ale McGraw | Auburn University |
| Tim Mullek Jr | Auburn or University of Georgia |
| Anna Watson | UAB |
We began this scholarship program in 2019 and have awarded $39,000 in scholarship funds. In addition to this scholarship program, we also award scholarships to students who are studying in the agriculture or forestry schools at the two land grant universities in its territory, Auburn University and Tuskegee University.