MONTGOMERY, AL – As part of the Farm Credit network, we were proud to support the National FFA Organization by sponsoring Supervised Agriculture Experience (SAE) grants which are awarded to one FFA member in each state. These grants allow FFA members to grow their operation and passion for the agricultural industry. Alabama's grant recipient was Wyatt Allen, a senior, who is part of the Benjamin Russell FFA Chapter
in Alex City. Wyatt used the grant to add to his herd of Angus cattle. Nearly 6,000 students nationwide competed for the grants.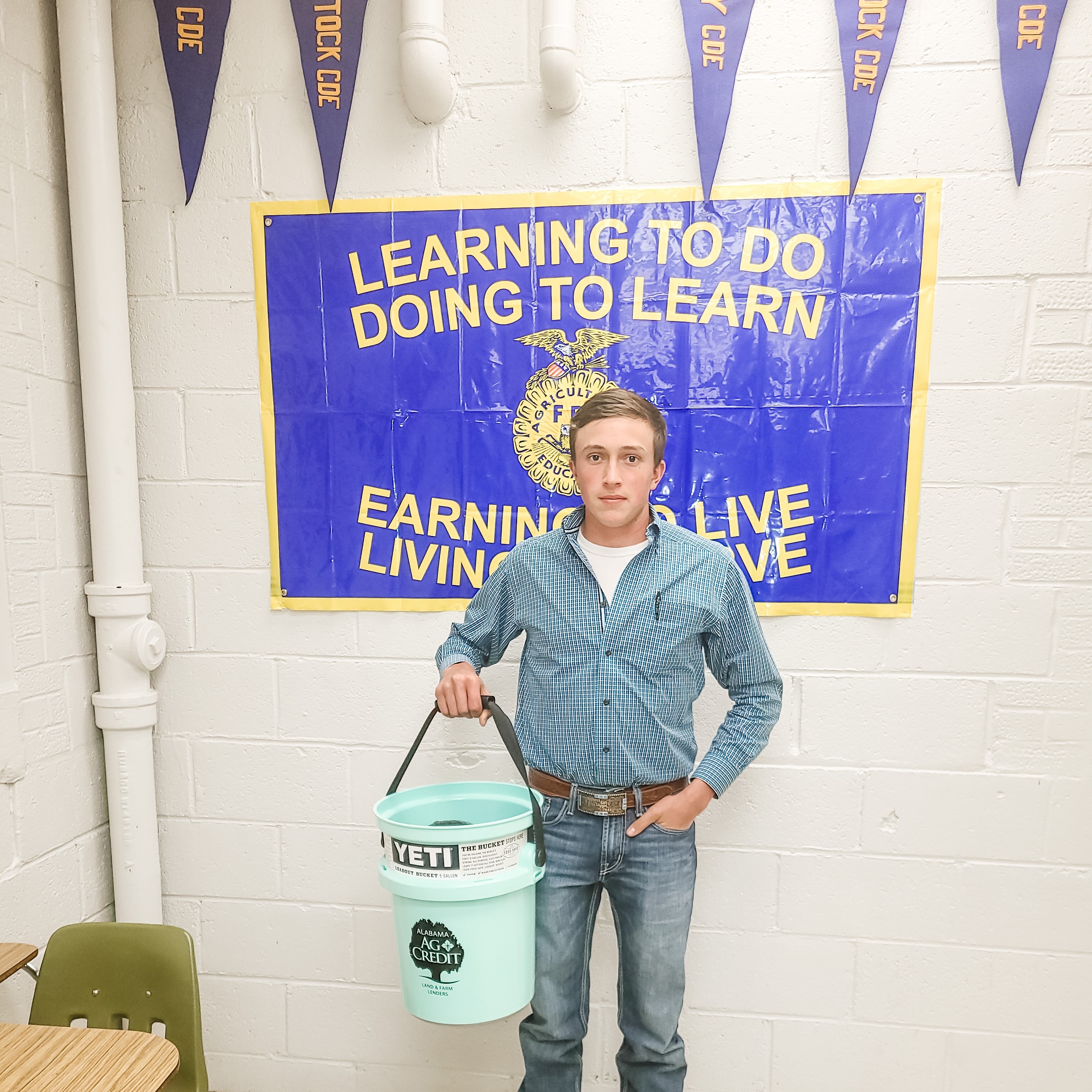 In totality, Farm Credit recently awarded $51,000 in grants to 51 FFA members across the country, as well as $51,000 in grants to the winners' FFA chapters.
"Farm Credit is committed to the next generation of agriculture, and we're proud to partner with FFA to sponsor these SAE grants," said Farm Credit Council President and CEO Todd Van Hoose. "These projects provide real-world experience to the students, helping them understand the challenges and opportunities of farming and ranching. We congratulate these students and look forward to supporting them in the future."



The SAE grant winners:
Wyatt Allen, Alabama
Miranda Salgado, Arizona
Abbey Aulds, Arkansas
Ruby Spencer, Arkansas
Alexis Morales, California
Talara Nittler, Colorado
Annika Santos, Connecticut
Kyndall Key, Florida
Erynn Allison, Georgia
Kiley McDonough, Georgia
Hope Watts, Illinois
Catherine Hodge, Indiana
Eliza Patchin, Iowa
Gannon Sallach, Iowa
Kirsten Heimer, Kansas
Kendall Schoenhals, Kansas
Isabel Wright, Kansas
Molly Perkins, Kentucky
Abbygail Davis, Louisiana
Shelby Leavings, Louisiana
Olivia Vandusen, Maryland
Haley Welty, Maryland
Alexander Finch, Michigan
Zachary Carter, Minnesota
Orran Cope, Missouri
Fromberg Birrer, Montana
Nola Goss, Montana
Baillee Palmer, Nebraska
Audrina Banta, Nevada
Madison Nolley, New York
Isabel Tawagon, North Carolina
Cameron Albers, North Dakota
Lilly Solemsaas, North Dakota
Anna Henry, Ohio
Sadie Keith, Oklahoma
Mason Pritchard, Oklahoma
Kacey Benefiel, Oregon
Caleb Antram, Pennsylvania
Nicole Pierce, Pennsylvania
Davida Lunsford, South Carolina
Abbie Chase, South Dakota
Lindsey P Babbitt, Tennessee
Emma Jones, Texas
Jesse Shepherd, Utah
Blayke Carson, Vermont
Julia Haviland, Virginia
Kambria Delaney, Washington
Cora Kertzman, Wisconsin
Maleah Redmann, Wisconsin
Jerome Lipp, Wyoming
Hope McLaughlin, Wyoming