Board Appoints Outside Director
At its most recent board meeting held on August 5th, Alabama Ag Credit's board of directors appointed Richard Stabler to fulfill a three-year term as an outside director. Mr. Stabler has over 40 years of experience in public accounting and most recently served as the Office Managing Member for the Montgomery office of Warren Averett, LLC, and on the firm's Executive Committee.
"We are excited to welcome Richard Stabler onto our board," stated Larry Gibson, board chairman, "His experience in providing accounting and consulting services to a variety of industries will bring significant knowledge and perspectives to the Alabama Ag Credit board."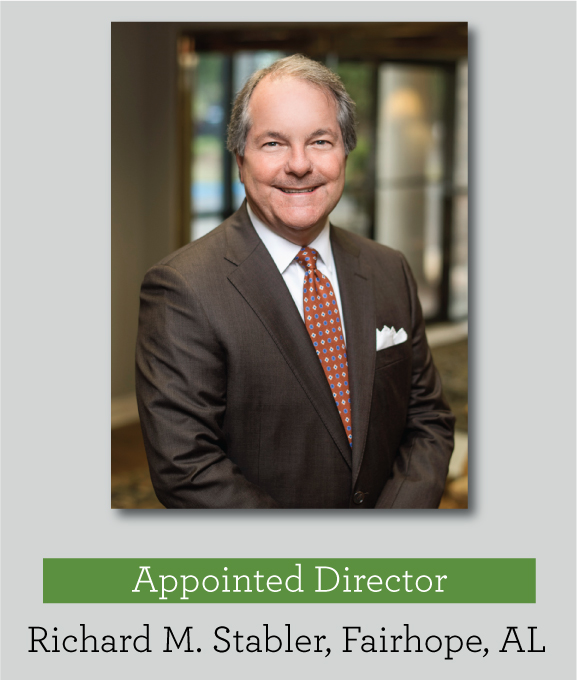 Mr. Stabler holds a Bachelor of Science in Accounting from Troy University and is also a Certified Public Accountant. He currently resides in Fairhope, AL, with his wife Beverly Stabler, where he is actively involved in his community.