Joining Forces to Assist Alabama Food Banks
Alabama's three Farm Credit lending associations recently donated 14,400 jars of peanut butter to food banks across the state, with assistance from the Alabama Peanut Producers Association (APPA).
Peanut butter is one of the most requested items by food banks. This household staple is loaded with protein and nutrients, is shelf-stable and versatile, and does not require refrigeration. Alabama peanut growers take pride in growing a crop that provides so much to those who need it.
The associations include Alabama Ag Credit, Alabama Farm Credit, and First South Farm Credit. Together, they donated $15,000 to purchase ten pallets of peanut butter for the Alabama Food Bank Association, a statewide network of food banks. The APPA helped coordinate the donation and delivery.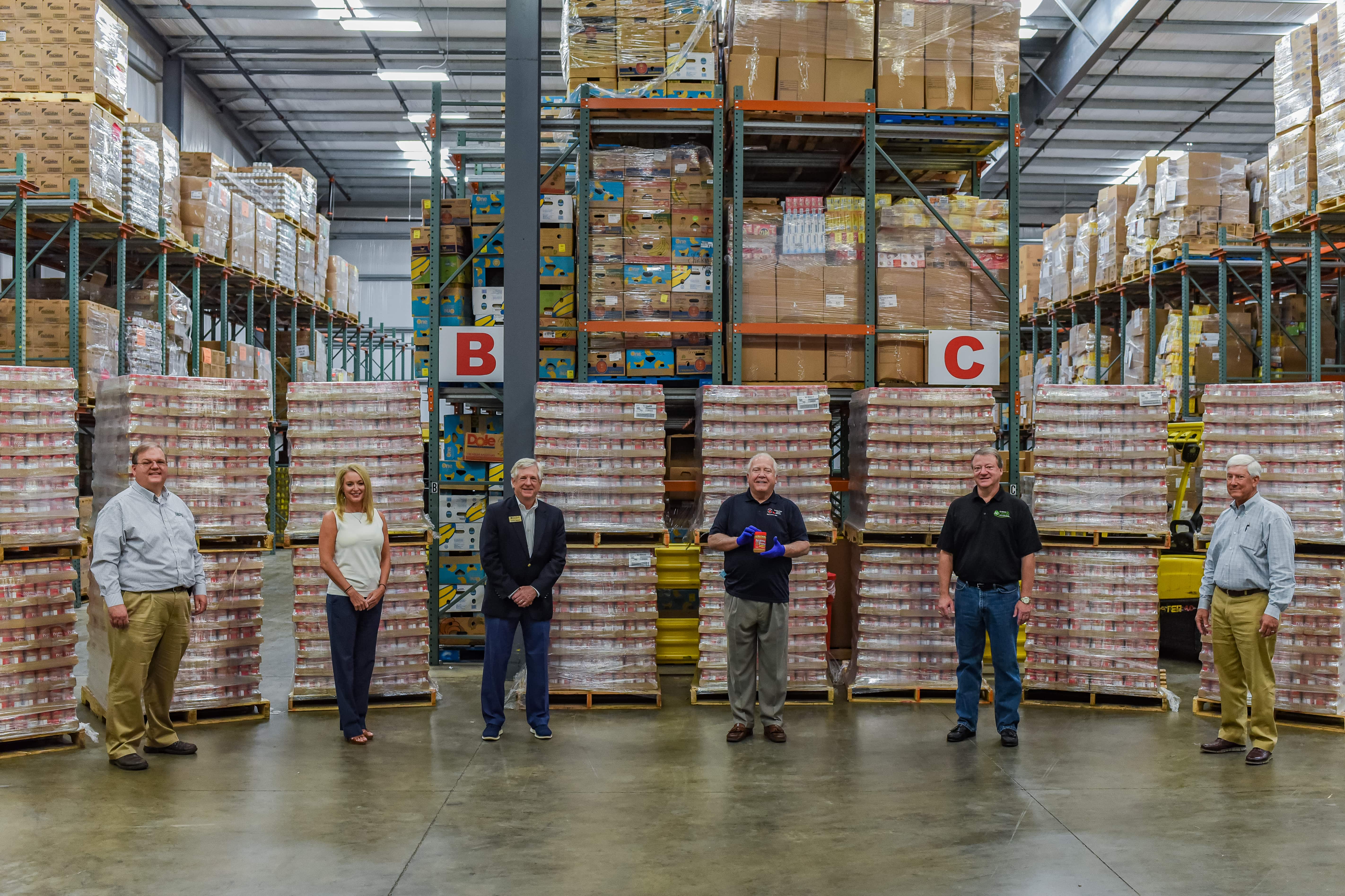 The peanut butter is provided by Peanut Proud Inc., a nonprofit industry organization dedicated to humanitarian efforts. "Spreading Good" is the National Peanut Board's initiative to share the love of America's favorite and most consumed nut — peanuts — and to pass along that joy to local communities.
"This donation from the three Farm Credit's here in Alabama has helped us further share this wholesome and nutritious crop with our neighbors around the state who need it most right now," said Carl Sanders, APPA President, Coffee County peanut farmer, and Alabama Ag Credit board vice-chairman.
Our local farmers and those across the country who are still farming through this pandemic are critical so that we have the opportunity to provide this food.