We, Will, Continue to Serve You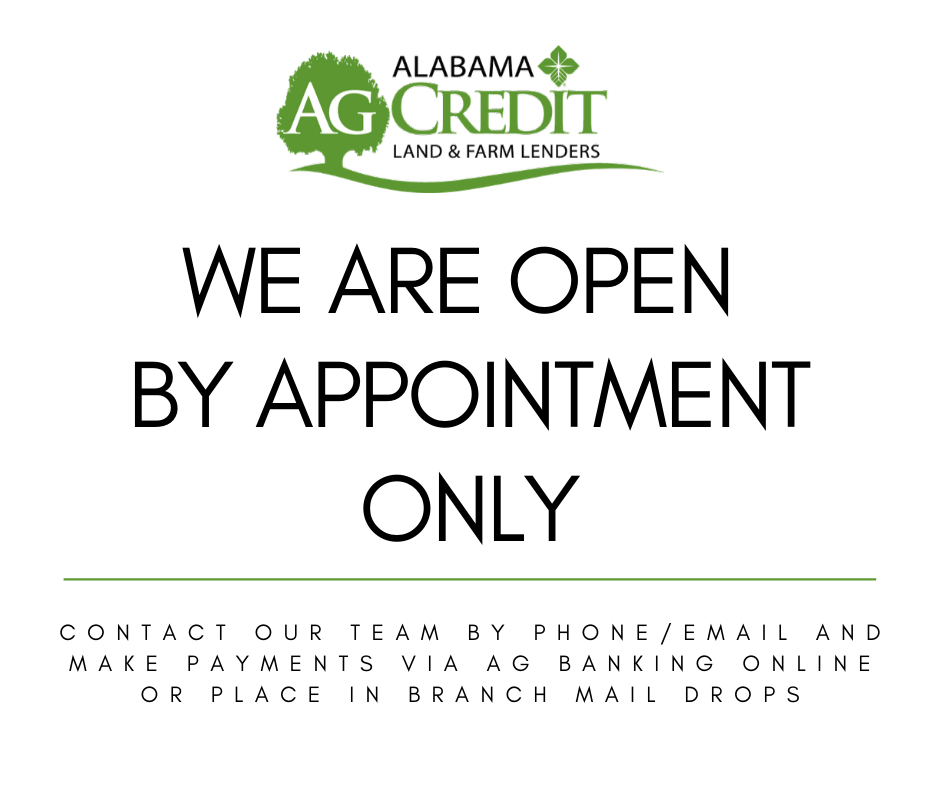 As concerns continue to grow surrounding the coronavirus COVID-19, we are continuing to put additional precautions into place to protect our customers and team members. We want you to know we will remain fully operational and will continue serving you effectively and safely with minimum disruption.

While our offices are now open, we do request that you make an appointment before arriving. Please know we will continue to be fully operational, and Alabama Ag Credit remains open for business. Our team members will be answering telephones, emails, and utilizing technology to continue serving all of your business needs.

Be assured that you can access your accounts and services without needing to visit a branch by using our online banking platform, ABOL, or by calling us at 800-579-5471. You can sign up for this service in the top right corner of our website.

You can find the latest information on the coronavirus and how to limit your risk of infection by calling the CDC hotline at 1-800-232-4636 or by visiting the CDC Coronavirus Website.

As always, our highest priorities are the health and safety of our customers, employees, and communities we serve.