Strengthening Support for HBCU's
Alabama Ag Credit, as part of the Farm Credit System, is officially taking on the HBCU Partnership Challenge this week as leaders for Farm Credit advocate for HBCUs on Capitol Hill with U.S. Rep. Alma Adams (NC-12) and the bipartisan Congressional HBCU Caucus during the third annual HBCU STEAM Day of Action on March 3 and 5. Together, they are meeting with Republican and Democratic Members of Congress in the House and Senate in these days of advocacy.

"I am excited that Farm Credit is joining the Bipartisan HBCU Caucus' HBCU Partnership Challenge," said Adams, founder, and co-chair of the HBCU Caucus. "Farm Credit recognizes that diversity creates a stronger workforce and that HBCUs play a critical role in creating the business leaders of the future."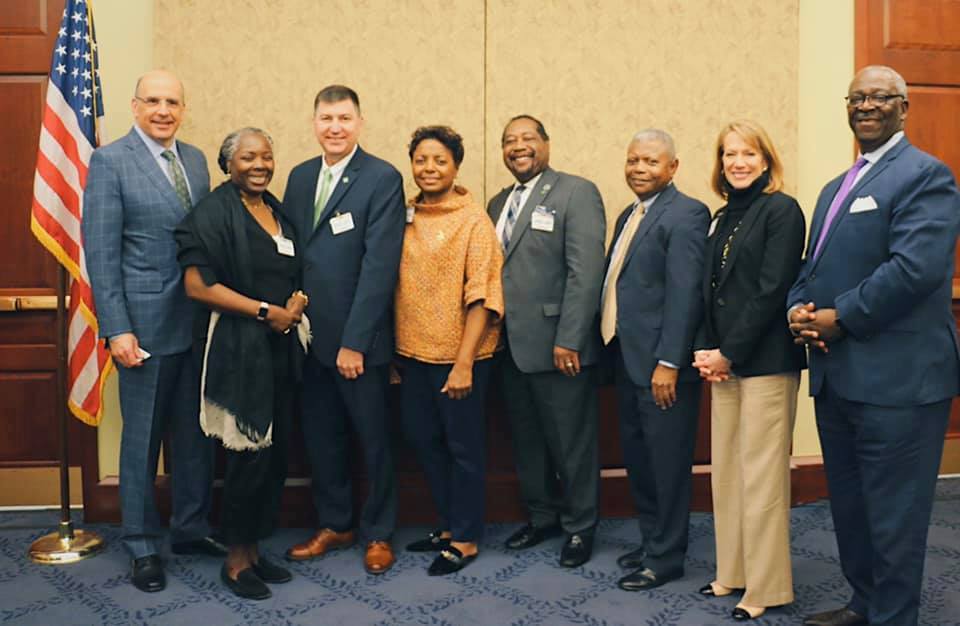 At Alabama Ag Credit, working with HBCUs has been part of our philosophy for many years. We regularly interact with students of Tuskegee University, an 1899 Land-Grant HBCU University, to explain the benefits of cooperatives as well as the types of careers available to them in the agriculture field. Additional involvement has included mentoring students through mock interviews, welcoming students to our offices to talk with corporate leadership, and taking students on tours of farm operations.

"Alabama Ag Credit's support through scholarships, sponsorships, internships, and student engagement has been so valuable to our university and specifically to the College of Agriculture and Environmental Science.," said Dr. Olga Bolden-Tiller, Head of the CAENS department. "We are so grateful for their partnership."

Along with encouraging students and working with them to sharpen their workforce skills, Alabama Ag Credit provides $5,000 worth of scholarship funds each year to support students in the CAENS college as they finish their degrees. The association's internship program also hosts a student from Tuskegee over the summer in order for them to gain valuable hands-on experience in the business environment. Throughout the summer, students spend time with each department within the organization where they are exposed to the daily expectations an employee in that role faces. We are excited to see how partnerships like these will help to produce the next generation of leaders.