4-H Campaign for Alabama Youth
As the premier environmental education program in Alabama, the 4-H Center will expand its facilities and infrastructure to meet the growing demand for student learners, overnight youth nature camps, and corporate retreats. In order to raise money for the new facility, the Alabama 4-H Foundation began a private campaign in late 2017 to raise funds for the center's expansion. Yesterday, the foundation announced its public launch of the campaign at the center in Columbiana, AL.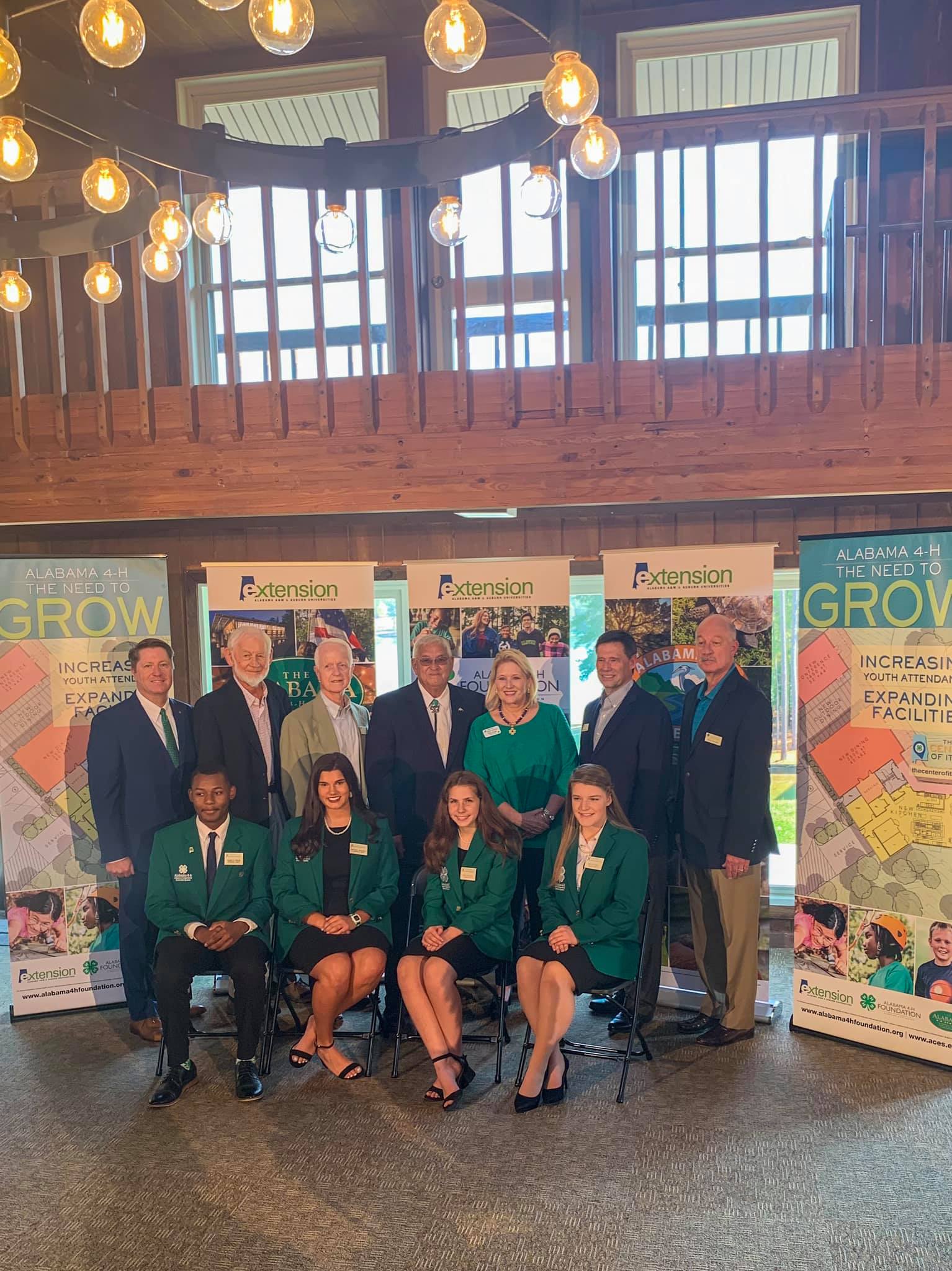 As a longtime supporter of Alabama 4-H, Alabama Ag Credit was one of the initial donors in 2017 and jumped at the opportunity to enhance the facility that provides environmental and agricultural education to Alabama's youth.
"Part of our mission at Alabama Ag Credit is to enhance the quality of life for people in rural Alabama and this program has the opportunity to reach so many youth and expose them to the diverse career opportunities available to them," said Doug Thiessen, Alabama Ag Credit's CEO & 2013-2018 4-H Foundation Board Member.
Yesterday, the capital campaign went public with its campaign. "More than 76 percent of the campaign's $9.9 million goal has been raised from direct donation over the last 18 months. We are now launching The Center of It All Campaign to ask for public support to raise the additional $2.2 million to reach that goal and ensure a spot for everyone at the 4-H Center," stated Molly Gregg, Alabama Cooperative Extension System Assistant Director for 4-H explained.
To learn more or donate, visit www.TheCenterOfItAll.org